North Carolina is a state with a rich history and a unique approach to gambling. Like many other states in the United States, North Carolina has a complex web of laws and regulations governing various forms of gambling.
Most of these gambling laws are quite prohibitive. However, over the years, the state has adopted ways of permitting some gambling activities that can help to generate revenue. Here are the types of gambling that are permitted in Tarheel State.
Lottery
North Carolina was the only state on the East Coast without a lottery due to its traditional association with the Bible Belt. Lotteries were later legalized after being signed into law due to a popular vote.
Lotteries offer residents the chance to try their luck in various games of chance, such as Powerball, Mega Millions, and scratch-off tickets. However, what sets this form of gambling apart is its noble purpose of supporting education in the state.
As a result, the North Carolina Education Lottery has captured the imagination of those who dream of hitting the jackpot and also gained widespread support from residents who recognize its positive impact on the state's educational landscape. It serves as a prime example of how gambling can be leveraged for the greater good of a community, combining the thrill of chance with a sense of purpose and social responsibility.
Tribal Casinos
There are only three tribal casinos operating in North Carolina. Eastern band of Cherokee Indians run two of them, namely Harrah's Cherokee Valley River and Harrah's Cherokee Casino Resort.
Both Casinos offer live blackjack, craps, roulette, as well as traditional slot machines. Visit https://www.bestnorthcarolinacasinosites.com/ to check out their opening hours.
The third one, that is the Catawba Two Kings Casino, is operated by the Catawba Tribe. It is also open 24 hours, with about 1000 electronic gaming machines and no live tables. The minimum gambling age for casinos in North Carolina is 21 years. The state and the tribes have set age restrictions and other regulations to govern the operations of these casinos.
Most of the revenue collected in the casinos goes back to the tribes, and the state also receives a share. The revenue generated has been instrumental in supporting tribal initiatives and enhancing the overall well-being of the Natives. Moreover, these casinos have attracted gamblers from across the state and beyond, contributing significantly to the local economy.
Bingo And Raffles
Bingo is another form of gambling that is permitted in North Carolina. It is not just a game of chance but a tradition preserved and cherished by the people of North Carolina.
One key aspect that distinguishes bingo in the region from other gambling options is its strict regulation. The state enforces rules that permit bingo games to be conducted only by licensed charitable organizations.
The organizations must have a bingo license from the Department of Public Safety and cannot run more than two games per week with a maximum prize of $500. This regulatory framework ensures that bingo events are conducted with integrity and transparency, aligning the game with its charitable purpose.
The state also allows commercialized bingo games with prizes of $10 or less but with minimal legal limitations.
Sports Betting
North Carolina initially legalized retail sports betting at two tribal casinos, Harrah's Cherokee Casino Resort, and Harrah's Cherokee Valley River. On June 14th, 2023, Gov. Cooper ushered in an exciting new era for North Carolina sports fans when he officially legalized college and professional sports betting.
With these new adjustments, the North Carolina Lottery Commission has been tasked with regulating the retail and online sports betting industry. Currently, the NC sportsbooks mentioned above are the primary venues where bettors can place their wagers within the state. However, the commission will be responsible for issuing a maximum of 12 licenses for online sports betting. It will also ensure that operators comply with their license conditions and adhere to the Tar Heel sports betting tax requirements.
Today, you can even place bets remotely. Follow these tips for a safe online gambling experience.
Video Poker
Video poker machines in North Carolina have indeed experienced a rollercoaster of legality and controversy. The state took a decisive step to ban these machines due to mounting concerns over their connection to illegal gambling operations.
The ban aimed to curb the proliferation of unregulated video poker establishments that had cropped up across the state, contributing to criminal activities and social issues.
However, while a statewide ban is in place, there have been discussions about permitting their use under certain controlled circumstances. Video poker machines are still legal and operational within the three tribal casinos.
Wrapping Up
North Carolina's approach to gambling reflects a balance between preserving tradition and embracing modern forms of gaming. While the state allows certain forms of gambling, like the lottery, bingo, and charity raffles, it maintains strict regulations on others, such as video poker machines.
Nevertheless, the presence of tribal casinos and the legalization of sports betting demonstrate the state's willingness to adapt to changing times and explore new revenue streams.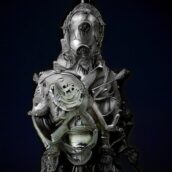 Joel
Joel is a whiz with computers. When he was just a youngster, he hacked into the school's computer system and changed all of the grades. He got away with it too - until he was caught by the vice-principal! Joel loves being involved in charities. He volunteers his time at the local soup kitchen and helps out at animal shelters whenever he can. He's a kind-hearted soul who just wants to make the world a better place.