Gambling in Japan is strictly regulated by the government, which only allows bets to be placed via licensed operators. Gambling is also prohibited for those under the age of 20, making it one of the strictest areas in the world when it comes to gambling regulations.
Despite strict gambling regulations, Japanese citizens and foreign visitors have a number of ways to place bets on various markets.
Betting Markets in Japan
There is a wide variety of betting options for gamblers to legally bet on in Japan. These include:
Lottery
Japanese lotteries or takarakuji are carried out by large cities and prefectures throughout the year. The main types of lotteries in Japan are scratch cards, selected numbers, and unique numbers. Lottery tickets vary in price from ¥100 to ¥500 and prizes can reach as high as ¥100m.
The prize pool of Japanese lotteries is dictated by the total sales with more than 50% being taken for charity and government organizations.
Lottery tickets can be purchased in licensed stores, takarakuji booths, and ATMs.
Pachinko
Pachinko is technically not seen as gambling and as such, there is a lower age requirement of 18 to play. Pachinko is played to win balls with different values that can then be exchanged for prizes.
Pachinko parlors are unable to pay out cash in order to comply with gambling laws. However, as a workaround, players can win tokens that can be sold at neighboring shops for cash. The neighboring shops are often run by the parlors as a way to allow winners to make money without breaking gambling laws.
Casinos
For a long time, Japan turned down applications for casino gambling in the country. However, a bill was approved in 2018 that would allow integrated resorts that permit casinos to operate in resorts that also provide hotels, entertainment, and conference facilities.
The Casino Administration Committee was established by the Japanese government in January 2020 to regulate and manage integrated resort operations. The committee has the power to issue and revoke licenses.
The first casino resort in Japan is set to open in 2029 in Osaka after being approved in April 2023.
Public Sports
Public sports betting (Kōei kyōgi) are races that take place in public that people are permitted to legally gamble on. There are four race types: bicycle racing, speedway motorcycle racing, powerboat racing, and horse racing.
All racing types use parimutuel betting where the prize pool is typically made up of between 70% and 80% of the total stakes. The remaining money goes towards paying the operator and government taxes.
People can bet onsite at races or by using off-track ticket booths or betting offices.
Other Sports Betting
Other sports betting can be carried out online or in licensed betting shops with some of the most popular markets in Japan being soccer, baseball, basketball, and sumo wrestling.
Many markets cover domestic and international sports which gives bettors a wider market to choose from. However, live betting is prohibited and most bets are placed on outcomes rather than prop bets.
How to Bet in Japan
There is a range of ways for Japanese citizens and visitors to place bets in Japan with in-person, online, and offshore betting options. These choices give people the opportunity to locate the best bookmakers in Japan that offer better odds and wider markets.
In-person
In-person betting can be conducted using ticket booths, ATMs, and shops for lottery and in licensed betting shops for sports betting.
Licensed betting operators require bettors to become members before placing bets. They can do this by paying a small fee and providing personal details and ID. People can then deposit cash into their accounts to bet with. Winnings are paid into accounts that can then be used to bet with or withdrawn.
Online
Online betting provides Japanese gamblers with a convenient way to enjoy wider markets. Online operators follow the same regulations as in-person betting shops and players must first create an account.
Offshore
Offshore gambling options that operate in Japan are subject to the same regulations. Some benefits of using offshore operators for Japanese citizens include wider betting markets and different incentives for opening accounts.
Offshore betting sites also provide Japanese people with a convenient way to access wider sports markets that aren't available with regulated operators in the country.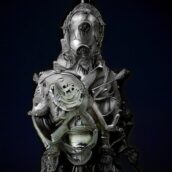 Joel
Joel is a whiz with computers. When he was just a youngster, he hacked into the school's computer system and changed all of the grades. He got away with it too - until he was caught by the vice-principal! Joel loves being involved in charities. He volunteers his time at the local soup kitchen and helps out at animal shelters whenever he can. He's a kind-hearted soul who just wants to make the world a better place.