Enter Tiny Tina's Wonderlands! This first-person shooter game setting is within the "Bunkers & Badasses" make-believe world. Tina, as its dungeon master, can change the game's world on a whim.
Creators & History
Tiny Tina's Wonderlands is a video game published by 2K from the famed game developer Gearbox Software. It is a product of the popular Borderlands series and a continuation of Tiny Tina's Assault on Dragon Keep. Released in March 2022, the game is available on the following platforms. The game has elements of an action role-playing game. It also follows the first-person shooter format of its predecessors. This enticing game has four endgame content that players can enjoy after beating the campaign. These are:
Storyline
The game starts as four players embark on a journey on the fantasy-themed "Bunkers & Badasses". You play as the "Fatemaker," or the hero, of the game. Your quest is to prevent your nemesis, the Dragon Lord, from waking up. Inching your way through the starting area, you will find your nemesis' skeleton servants appear before you and re-awaken him. After that, it vanishes into the sky, hinting at visiting his neighbour.
The next part takes you to the city of Brighthoof, where Queen Butt Stallion resides. She is the one responsible for banishing the Dragon Lord years ago. And now, he's come back to take revenge. He manages to decapitate Queen Butt Stallion, and retreats to his "Fear-amid". It is now your job to save the whole of the Wonderlands before the Dragon Lord destroys everything.
Gameplay
The game can be played solo or up to three other players. Its co-op mode can be online multiplayer or local split-screen. At the start of the game, you get to create your own character using the game's character creator system. For the first time in the series, you can mix and match different skills suitable to your play style.
Your character has stats that can be upgraded using what you call hero points. You can get these once you level up. Similar to previous games in the series, players have access to a massive arsenal of weapons. It uses the same loot system from the Borderlands series capable of giving unique combinations of gear and weapons.
Another first in this series is the inclusion of a melee weapon. It has its own 5th slot in the inventory. Grenades have also been replaced by spell slots. These allow players to cast spells like glacial spikes, summoning meteors, or even transforming your enemies into sheep.
Finally, you get accessories in the likes of two rings and an amulet. These enable adding unique stats to the player's skills.
Character Classes
The game has six base character classes players can choose from. A seventh class is available in the Shattering Spectreglass DLC. At some point in the game, you can select a secondary class, thus, creating unique multi-class pairings. Below are the character classes.
Brr-Zerker
Brr-Zerkers are the specialists of Frost and Melee damage. Their Action Skills allow them to go to Enraged mode, channeling the powers of Frost to shatter their enemies.
Clawbringer
The Clawbringer class focuses on Fire and Lightning damage. The characters' Dragon Aura skill gives additional Fire damage to other teammates. Add to that, they have a trusty Wyvern companion breathing fire on enemies below.
Stabbomancer
This class specializes in Status Effects and Critical Hits. By moving in and out of stealth mode, characters can deal massive Critical Hits.
Graveborn
They are masters of Dark Magic, Spells, and Kill Skills. Using their Demi-Lich companion, the characters are able to inflict suffering upon their enemies; sometimes at the cost of their own life.
Spore Warden
This class is a Gun and Companion specialist. The characters have the ability to boost their companions and allies. All while spraying enemies with firepower and Frost tornadoes.
Spellshot
Preferring to combine Spells and Gun power, this class has the ability to equip an extra spellbook. They can barrage enemies one spell after the other.
Blightcaller
Considered as the 7th class, this focuses on Poison, but can expertly wield any element. Characters here have a Bog Totem companion able to dish out damage over time.
You can check out more gaming tips and tricks on this Swedish site. Make sure to visit and be up to date on the latest in gaming and technology news.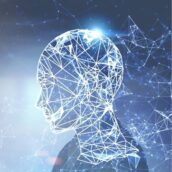 Andrew
Andrew is a lover of all things tech. He enjoys spending his time tinkering with gadgets and computers, and he can often be found discussing the latest advancements in technology with his friends. In addition to his love of all things tech, Andrew is also an avid Chess player, and he likes to blog about his thoughts on various subjects. He is a witty writer, and his blog posts are always enjoyable to read.