The skyrocketing growth of OnlyFans in recent years has made it one of the top platforms for content creators that want to increase their income and reach. Unlike before, when OnlyFans was mainly for adult content creators, today, the subscription-based platform is host to fitness trainers, foodies, writers, and even gamers.
If you are a gaming content creator wondering if you can showcase and monetize your skills on OnlyFans, this post is for you. You will discover how gamers like you are leveraging OnlyFans to grow their fanbase and monetize their content. We also shared some tips to help you grow fast as an OnlyFans gamer.
Let's start by explaining what OnlyFans is and how it works.
What is OnlyFans, and How it Works?
OnlyFans is a subscription-based social media platform that allows content creators to monetize their pictures, videos, and more by charging their followers monthly fees. The platform has over 180 million registered users and about 2.1 million content creators. OnlyFans creators earn money through monthly subscriptions, fan tips, merchandise sales, and more. For every income creators generate, the platform takes 20 percent, while the creator gets 80 percent.
How You Can Leverage OnlyFans as a Gamer
There are a couple of options for gamers who want to leverage OnlyFans to grow their audience base and earn a steady income. One common strategy that successful OnlyFans gamers have used is to combine gaming with adult content. With this strategy, they attract two categories of fans – those searching for gaming content and those craving explicit stuff. So If you love going nude, you can strip down and stream your video games live with your fans using tools like OBS.
Another option for gamers, especially those who don't like kinky stuff, is to post gaming content only. Gamers in this category usually have a free and paid account. They livestream games and post videos and pictures on the free account. However, on the paid account, they share exclusive game ideas like tips to overcome a particular game challenge with their subscribers.
If you already have some following on gaming platforms like Twitch, YouTube, or Mixer, you can invite them to join your OnlyFans for exclusive content. Likewise, you can share your OnlyFans content with your audience on Instagram, Twitter, Facebook, and more to get them to check out your gaming skills on OnlyFans. This way, you won't have to grow your OnlyFans account from zero. Plus, if your content is good, you could convert some of your content viewers to loyal subscribers.
Aside from charging monthly subscription fees, gamers can also charge their fans a one-off fee to access tournament live streams and other exclusive content. Further, you can create game-related merchandise such as t-shirts, stickers, and mugs and sell them to your followers through your OnlyFans account.
Tips for OnlyFans Gamers
As the OnlyFans search engine reveals, the platform has become increasingly popular among gaming content creators due to its unique platform that allows them to engage with their fans on a more personal level. Gaming creators can share exclusive behind-the-scenes footage, tutorials, and intimate insights into their gaming journey, fostering a strong and dedicated community.
If you are just starting as a gamer on OnlyFans, below are tips to grow your audience base and start earning a reasonable income from your account.
Choose Games You Love and Are Very Good At
You will struggle to attract followers to your account if you can't thrill them with your gaming skills. We recommend finding games you are very good at and live-streaming them to your subscribers. You can challenge your subscribers and request that they beat you in completing some game missions. In addition, you can try to become their trusted source for new game reviews or updates. This way, you become their go-to person for everything related to the game.
Regularly Host Other Gamers in Your Live Streams
Another way to keep your followers engaged is by playing your favorite games with other gamers. You can host them in your space or play with them online. However, keep in mind that people love to see real people. So when live streaming or recording game sessions, keep your gamers' faces visible so your subscribers can watch their emotions. This will bring your viewers more excitement.
Some Kinkiness Can Boost Your Account
OnlyFans has many users looking for NSFW content, so adding some naughtiness to your content would be smart. For example, you can wear revealing outfits while playing your favorite games. In addition, you can post kinky pictures, audio, or videos to entertain your subscribers.
Post High-Quality Content
Another way to build your account is by consistently posting high-quality content. No one will be interested in paying for your content if they are not great. So we strongly advise using a high-end smartphone or a professional mirrorless webcam to shoot your videos. Further, if you are streaming live, we recommend getting a professional-grade microphone that eliminates ambient noise and delivers the game's true sound.
Never Take Your Subscribers for Granted
When you start getting subscribers, don't make the mistake of taking them for granted. Interact with your subscribers daily, don't leave their messages waiting, and let them feel you prioritize them. This tip will help you keep your subscribers loyal to you.
However, if you don't give your followers attention, they may not renew their subscription once it expires.
Be Consistent With Your Content Creation
It's a no-brainer that consistency is one of the keys to success as a content creator on OnlyFans. You should let your subscribers know when to expect new content from you. Don't keep them waiting unnecessarily. Plus, ensure you post fresh content as often as possible.
Bottomline
OnlyFans is an excellent platform for gaming content creators to showcase their passion, grow followers, and monetize their gaming skills. However, gamers shouldn't expect overnight success on OnlyFans as it requires some work. If you are a gamer just starting on OnlyFans, you can use some of the tips and strategies we shared above to build your account.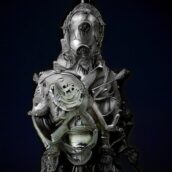 Joel
Joel is a whiz with computers. When he was just a youngster, he hacked into the school's computer system and changed all of the grades. He got away with it too - until he was caught by the vice-principal! Joel loves being involved in charities. He volunteers his time at the local soup kitchen and helps out at animal shelters whenever he can. He's a kind-hearted soul who just wants to make the world a better place.