Games Like Zepeto
If you're a fan of the popular avatar creation app Zepeto and are looking for similar games to try out, you've come to the right place! In this article, I'll be sharing some exciting alternatives that offer a similar immersive experience where you can create your own unique character and interact with other players in virtual worlds. Whether you're into socializing, exploring, or simply expressing yourself through digital avatars, these games like Zepeto are sure to keep you entertained.
One game that comes to mind is IMVU. With its vast user base and extensive customization options, IMVU allows you to design your own 3D avatar and personalize every aspect of their appearance. You can chat with friends, join virtual parties, shop for new clothes and accessories, and even decorate your own virtual space. It's a vibrant online community where creativity knows no bounds.
Another game worth checking out is Avakin Life. Similar to Zepeto, Avakin Life lets you create your own stylish avatar and explore a variety of beautifully designed virtual environments. From trendy nightclubs to luxurious apartments, there's always something exciting happening in this social simulation game. You can meet new people from around the world, engage in fun activities like dancing or playing mini-games, and unleash your fashion sense by dressing up in the latest trends.
Understanding the Virtual World of Zepeto
Let's delve into the captivating virtual world of Zepeto and explore what makes it such a popular game among users. With its unique concept and immersive experience, Zepeto allows players to create personalized avatars and interact with others in a vibrant digital realm.
In Zepeto, you have the power to customize every aspect of your avatar's appearance, from facial features to clothing styles. The game offers an array of options to ensure that each character reflects your individuality. Whether you prefer a trendy fashionista or want to embody a whimsical fantasy creature, Zepeto has got you covered.
Once you've created your ideal avatar, the possibilities are endless. You can explore beautifully designed virtual environments, participate in various activities, and connect with friends from all around the world. It's like stepping into a parallel universe where self-expression knows no bounds.
One of the standout features of Zepeto is its social aspect. You can engage in real-time chats with other players, join communities centered around shared interests, and even host events or parties within the game. This interactive element fosters a sense of belonging and creates opportunities for meaningful connections with like-minded individuals.
Top Five Games with a Zepeto-like Social Experience
Let's dive into the world of virtual social experiences similar to Zepeto. These games offer a vibrant and interactive environment where you can connect with friends, customize your avatar, and explore exciting virtual worlds. Here are my top five picks:
IMVU: IMVU is one of the pioneers in the virtual social space. It allows you to create an avatar, dress it up in trendy outfits, and interact with other users through chat rooms and virtual events. With its vast user-generated content library, IMVU offers endless possibilities for customization.
Avakin Life: Avakin Life takes socializing to a whole new level by offering a 3D virtual world where you can create your dream life. From stylish apartments to glamorous parties, this game lets you express yourself through fashion, home decor choices, and interactions with other players.
Second Life: Second Life is a long-standing virtual world that has captivated millions of users over the years. It provides a platform for creativity and self-expression where you can build your own unique spaces, engage in various activities like shopping or attending live concerts, and even start your own business within the game.
The Sims Mobile: The Sims franchise needs no introduction when it comes to creating simulated lives. The Sims Mobile brings that experience to your mobile device, allowing you to customize your Sim's appearance, build their dream home, form relationships with other Sims (including real-life friends), and embark on exciting careers.
Animal Crossing: New Horizons: Although not strictly a traditional "game," Animal Crossing: New Horizons offers a charming social experience on Nintendo Switch consoles. In this delightful simulation game, you'll inhabit an island paradise alongside adorable anthropomorphic animal villagers who have their own unique personalities and activities to engage in.
Each of these games provides its own twist on the concept of a Zepeto-like social experience. Whether you're looking for a realistic virtual world or a more whimsical and lighthearted setting, these games offer plenty of opportunities to connect with others, express yourself, and immerse yourself in captivating digital realms.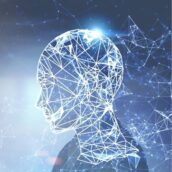 Andrew
Andrew is a lover of all things tech. He enjoys spending his time tinkering with gadgets and computers, and he can often be found discussing the latest advancements in technology with his friends. In addition to his love of all things tech, Andrew is also an avid Chess player, and he likes to blog about his thoughts on various subjects. He is a witty writer, and his blog posts are always enjoyable to read.