The most-awaited Super Bowl of horse racing is fast approaching. The 40th running of the Breeders' Cup World Championships is again set at Santa Anita Park in Arcadia, California, this November 3-4, 2023.
At this significant event, equine athletes from across the world compete in 14 Grade 1 Championship races to win $31 million in prizes and awards. Not only the horses but horseplayers can get an estimated $1 million in cash prizes.
In fact, the Breeders' Cup Betting Challenge is the world's richest live money contest for horseplayers. There are several types of wagers permitted in this real money handicapping challenge. Check the most popular wagers at the Breeders' Cup here:
Win Bet
As its name implies, a Win bet is betting on a Breeders' Cup horse that'll likely win the current race. If it doesn't come in first, the bettor is lost. Winners get the final win odds on the breeders cup on their wagers.
Place Bet
A Place bet is also betting on a horse that will finish first. However, bettors can get paid if it finishes first or second rather than only when it wins. That bet is lost if it places worse than second in a race. Once again, whoever wins gets the final place odds.
Show Bet
A Show bet is similar to win and show bets, except it allows bettors to bet on a single horse who'll finish anywhere in the top three places. The bettor loses the bet if it doesn't finish first, second, or third. Winners, again, get the wagers' final show odds.
Across the Board Bet
An across-the-board bet is masking an equal bet on each Win, Place, and Show bet. In other words, players place bets on all three Win, Place, and Show wagers. All three bets are lost if the horse places worse than third in a race.
However, if the horse finishes first, bettors get paid on all three bets at the final odds. If it comes in only second, they'll only get paid on Place and Show bets. Finally, only the Show Bet is paid at the final odds if it places third.
Exacta Bet
An Exacta bet is one of the exotic bets. Instead of betting on rank positions, it's betting on the "exact" order of finish for the first two racehorses at a Breeders' Cup race. To win the bet, the first two horses must come in the same order on the bet. Otherwise, the bet is lost.
Note that Exacta bets all have various odds on the breeder's cup. Moreover, each racetrack provides different probable payoffs, estimating the odds for each two-horse combination. Hence, it pays to check the exacta markets from time to time.
Exacta Box Bet
An Exacta Box bet is similar to an Exacta bet, except the first two horses don't have to come in any specific order. Still, they must place both first and second. The bet is lost if any of them places worse than second.
Placing an Exacta Box bet means purchasing all the possible combinations of the numbers a bettor bet with a wager of a similar amount. For instance, a two-horse Exacta Box can have two possible combinations of outcomes, while a four-horse can have 12.
Trifecta Bet
Unlike Exacta and Exacta Box bets, a Trifecta bet is betting on the exact order of finish for the first "three" horses at a race instead of the first two horses. However, they're similar since horses must come in the same order as on a bettor's wager. Trifecta bets have different odds based on each horse's final odds.
Trifecta Box Bet
A Trifecta Box bet is similar to an Exacta Box, except it's for the first three horses that all should finish first, second, and third. A three-horse Trifecta Box can have six combinations of outcomes, while a four-horse may have up to 24 possible combinations of numbers.
Superfecta Bet
A Superfecta bet is betting for the first four horses in a race. Like Exacta and Trifecta bets, they must come in the exact order that a bettor predicted. Superfecta bets have different odds based on individual horses' final odds.
Superfecta Box Bet
Like Exacta Box and Trifecta Box bets, placing a Superfecta Box bet means predicting the first four horses' order of finish. Once again, it can be in any order, but the horses should place anywhere in the first, second, third, and fourth positions.
A four-horse Superfecta Box can have 24 combinations of outcomes, while a six-horse Trifecta Box may have 360 numbers.
Final Thoughts
Betting for the Breeder's Cup is now easier. Horseplayers can either go to off-track betting (OTB) parlors for a more organic experience or conveniently place a wager online. However, it isn't always legal.
Only over 30 out of 50 states have legalized it in the United States. If any person is involved in unlawful betting, he or she can be fined up to $200,000 and imprisoned for up to five years. Hence, check first whether wagering on horse races is legal in your area.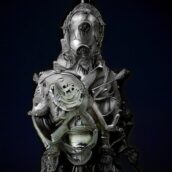 Joel
Joel is a whiz with computers. When he was just a youngster, he hacked into the school's computer system and changed all of the grades. He got away with it too - until he was caught by the vice-principal! Joel loves being involved in charities. He volunteers his time at the local soup kitchen and helps out at animal shelters whenever he can. He's a kind-hearted soul who just wants to make the world a better place.