Hey there, sports fans. Have you been dying to play EA Sports FC 24 with your friends but you've all got different consoles? We've got good news – EA's new crossplay feature means you can match up and compete no matter if you're on Xbox, PlayStation, or PC. Crossplay is seamlessly integrated into FC 24, so you'll be able to team up and take on rivals with your whole crew. In this guide, we'll walk you through exactly how crossplay works in FC 24, how to enable it, how to add friends on other platforms, and how to invite them into matches and leagues. By the time you're done reading, you'll be playing with your full squad and dominating the pitch, no matter what system your teammates are on. So get ready to finally play together – it's time to take your FC 24 experience to the next level with crossplay.
An Introduction to Crossplay in EA Sports FC 24
EA Sports FC 24 allows you to team up with friends no matter what gaming platform they prefer. Through the magic of crossplay, PlayStation, Xbox, and PC players can all compete together in matches and join the same pro clubs.
How Crossplay Works
Crossplay in EA Sports FC 24 is simple to set up. All you need to do is:
Link your EA account to your PlayStation, Xbox, or Origin account. This connects your info and stats across platforms.
Add friends by their EA account name. Search for your buddies and send them a friend request.
Join a match or pro club and your crossplay friends will show up on the invite list. Select them and you'll all enter the game together, no matter what console anyone is on.
With crossplay, you're no longer limited to playing with only those on your preferred system. Now you can take on rivals with your usual crew, even if half of you are on PlayStation and the other half are PC players. Compete, collaborate and connect with more of your friends through the power of EA Sports FC 24's crossplay. The beautiful game just got a whole lot more social.
How to Enable Crossplatform Play in EA FC 24
To squad up with your friends on different consoles, you'll need to enable crossplay in EA FC 24. Here's how:
Matchmaking
When you first load into FC 24, head to the 'Matchmaking' tab in the main menu. At the bottom of the screen, you'll see an option labeled 'Allow Crossplay'. Select that, then choose 'Enabled' to turn on cross-platform play.
Now, no matter if your buddy is on Xbox, PlayStation or PC, you'll be able to play together. Whether you prefer drop-in friendlies, co-op seasons, or just want to dominate in some FUT Champions, crossplay has got you covered.
Adding Friends
To add friends from other platforms, you'll need their unique EA Account ID. Have them log into EA.com to find their ID and send it your way. Then, in FC 24 go to the 'Friends' tab, select 'Add Friend' and enter their EA Account ID.
Once you've added each other, you'll see your crossplay friends pop up in your friends list with an icon showing which platform they're on. Invite them to a match and you're all set to play together, no matter which console you prefer. Crossplay in FC 24 means more ways to play and more time gaming with friends.
Troubleshooting Tips for EA FC 24 Crossplay Issues
If you run into issues playing EA FC 24 with friends on different platforms, here are some tips to try:
Check Your Crossplay Settings
Double check that you have crossplay enabled in your EA FC 24 game settings. This allows you to play with friends on PS4, Xbox One, and PC. With crossplay disabled, you'll only connect with players on the same platform.
Make Sure You're Friends
Make sure you're friends with the players you're trying to connect with in the EA Friends list. Send friend requests to players on other platforms and have them accept. Once you're EA Friends, you should be able to join the same matches.
Try Inviting Friends to a Match
Have one player invite the others to join a Private Match. This can sometimes work better than trying to join an open match at the same time. The player hosting the Private Match should send out invites to EA Friends on other platforms.
Restart Your Game and Console
If you're still having issues, try restarting your game and console. This can fix any temporary glitches preventing crossplay connectivity. Ask your friends to also restart their games to refresh the connection.
Check for EA Server Issues
There may be larger issues with the EA servers that are impacting crossplay. Check the EA Help website to see if there are any reported issues with connectivity or friends lists that EA is working to resolve. Usually these types of problems are resolved within a few hours.
With some patience and troubleshooting, you'll be dominating the pitch with your crossplay crew in no time. Let the games begin!
Play EA FC 24 Tournaments on Trustworthy Platform
EA Sports FC 24 allows you to play with friends on different gaming platforms through its crossplay feature.
Crossplay enables players on PlayStation, Xbox, and PC to join the same online matchmaking pools and play together. So if you have friends across different platforms, or prefer using a certain console or control setup, you don't have to miss out on playing together.
EA FC 24 Tournaments are a popular game mode for squadding up with friends. You can enter 2v2, 3v3 or 5v5 team tournaments and compete to make it to the final and win in-game rewards. Since crossplay is enabled for all online modes in EA Sports FC 24, including tournaments, you and your friends can make a dream team with your favorite players on any platform. Forming a crossplay team for tournaments is a great way to test your skills against a variety of opponents.
Whether you prefer playing on console or PC, crossplay ensures you never have to miss out on playing EA Sports FC 24 with friends. So assemble your ultimate crossplay squad and start dominating the pitch together, no matter what platform you're on.
Conclusion
That's the lowdown on how crossplay works in EA FC 24. Now no matter if your buddy is on Xbox while you're on PlayStation or vice versa, you can team up to dominate on the virtual pitch. The days of being restricted to your own console ecosystem are over. Whether you prefer single player Career Mode, co-op Seasons to battle for trophies together, or just fancy a quick online match with friends, crossplay has got you covered. EA's delivered on their promise to tear down the barriers and bring players together. All that's left to do now is get out there, assemble your ultimate team of superstars from across the leagues and start scoring some screamers. The beautiful game just got a whole lot more social.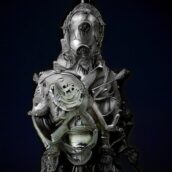 Joel
Joel is a whiz with computers. When he was just a youngster, he hacked into the school's computer system and changed all of the grades. He got away with it too - until he was caught by the vice-principal! Joel loves being involved in charities. He volunteers his time at the local soup kitchen and helps out at animal shelters whenever he can. He's a kind-hearted soul who just wants to make the world a better place.