With online education, home delivery of almost everything, and your access limited to the four walls; quarantine life is the new normal. Gone are the days of carefree house parties and weekend trips to the neighbourhood state. The only social life you can maintain at this point is through the web.
Accepting the changing times and moulding yourself to survive and enjoy the happiness in little things takes time and patience. It might get worse in a time of isolation and limited options for human interaction. However, you can always opt for ways to bring you closer to your loved ones and stay connected irrespective of the external factors.
Online games can come to your rescue when you miss your friends and want to connect with them. It only helps you by providing relaxation but also helps in balancing your life. Here is a couple of multiplayer online games that will unwind after a monotonous day.
10 Online Games You Should Consider If You Are Missing Your Friends
Call Of Duty: Mobile
If you love intense battles, strategies, and teamwork, Call Of Duty is the perfect game for you. The battle royale game tests your skills when it comes to planning and executing the gameplay. You and your friends have to coordinate to win the iconic game while unlocking something new and exciting as you proceed through the game.
You can make your quarantine enjoyable by knocking down the enemies and unlocking the ranks. Call of Duty Mobile is perfect for the perfect multiplayer game that boosts your gaming skills and helps you engage with your friends and fellow gamers.
Ludo
Does nostalgia for your summer holidays surround you? Well, in that case, you should download a ludo game and relive those childhood memories. Long gone those days when Ludo was limited to social gatherings; you can connect with your friends virtually and challenge them.
Look for a ludo game download, and you can have an entertaining evening with the virtual roll of the dice. Many ludo games can even help you with real cash when you win the game.
Among Us
Among Us, the newest and trendiest game is your go-to game when you are missing your friends and want to have a small interaction through a match. You need to choose either of the three maps: The Skeld, MIRA HQ, and Polus, followed by the number of imposters, and then enter the game. This survival game is hugely engaging, and the best part is that it doesn't kill your time.
The crewmates get a chance to identify the imposter with the help of the in-game chat option, and if you haven't come across the memes yet, you are enjoying your quarantine under the rock. You can create a private game and share the code with nine of your friends to have a virtual hide and seek.
Cataclysm: Dark Days Ahead
Not a good time to imagine a world post-apocalypse, but you can always live the virtual reality through a game. Cataclysm: Dark Days Ahead lets you and your partner survive through the dark days and win over your fear while you discover newer things and potentials.
Your goal is to survive by building vehicles, working with NPCs, clearing areas for monsters while not battling with hunger, temperature, and other challenging scenarios.
UNO
Missing the deck of cards and shouting UNO? Well, UNO Classic puts an end to all your weekend woes. Virtual UNO might not allow you to see the sad face of your opponent when you show the +4 card, but it will surely bring back those pre-quarantine memories.
Playing UNO online is a lot more fun when you can connect with your friends through it, and just like many other multiplayer games, you can share the game code with your friends to enjoy the game.
See Also
Last Day on Earth: Survival
Another post-apocalyptic survival game, Last Day on Earth, revolves around the Earth's plot turning into ruins in 2027 and almost everyone turning into zombies. Now you are among the few who have survived and built immunity. Your task is to collect resources, fight, shoot, and win. This survival game demands your team to have optimum attention and perfect strategy to survive during the most challenging times.
Stormfall: Saga of Survival
Love the wilderness and its beauty? But what about surviving under extreme scenarios? Srormfall: Saga of Survival is where you have been pushed into the wild, and your task is to pave your way. In this unique game, you will need to collect the arms and gears while exploring the dungeons and ruins with magical power. But you have to watch out for the curse and survive the vicious cycle.
HouseParty
Yet another trendy game, HouseParty, brings you closer to your friends and lets you relive the vibe of an energetic house party. From exciting games like UNO, Quick Draw, Magic 8 ball, Word Racers to Karaoke, and Trivias, HouseParty allows fun while socializing through the video chat feature. So you will be enjoying the real-time tension among your opponents while sipping a hot cup of coffee and strategizing for the next move. Sneak into the house party, if you haven't already.
Day R Survival
In this fun-filled survival game, you have to fight hunger, zombies and save yourself from radiations. Day R Survival has 2700 locations on its vast map, and your task is to protect yourself from all the adverse situations and cross the map. Ultimately you have to reach your family and rescue them after the nuclear war.
This multiplayer game tests your surviving skill and decision making power. So if you are looking for a brainstorming session, then this is possibly the best choice.
Crossy Road
Arcade platformer Crossy Road is a fun game where you have to crossroads and streams without losing your life. As the name suggests, the roads are not favourable for your character, but your task is to overcome the obstacles. It is the perfect game for anyone who is not a hard-core gamer but wants to have some relaxing time.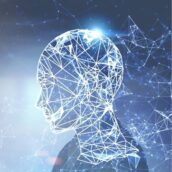 Andrew
Andrew is a lover of all things tech. He enjoys spending his time tinkering with gadgets and computers, and he can often be found discussing the latest advancements in technology with his friends. In addition to his love of all things tech, Andrew is also an avid Chess player, and he likes to blog about his thoughts on various subjects. He is a witty writer, and his blog posts are always enjoyable to read.