Millions of gamers exist online, and social media is a significant part of their world. From updates, chats, community, and new games, social media is the center of their overall gaming experience.
What does this mean for a gaming developer? It offers many ways and opportunities to connect with gamers. There is an urgent need to create a social media presence if you don't have one to boost your brand awareness, promote your gaming app, and interact with players.
With the advent of many gaming platforms like ZAR casino, the industry is growing with billions of active gamers worldwide. If you are strategic, you can use the numbers to your advantage and increase your app downloads and sales.
This guide will give you insights into the top social media platforms you can leverage to boost your visibility.
1. Twitch
Twitch registered 2.58 million concurrent viewers in 2022, and in case you are wondering, yes, this should mean something. A platform like Twitch, boasting billions of hours of streaming, is the perfect place to introduce your game to potential buyers.
Popular streamers also prefer Twitch to most platforms, and you can use this advantage to take your gaming app to the next level through influencer marketing. All you need to do is find top streamers commanding a huge following and work with them to promote your brand.
In addition to promotion, you can use the platform to connect with your audience through live chat. The platform offers a range of visual products to promote your game.
2. Discord
Building an audience around your game is a critical strategy for any gaming developer. Discord is a goldmine for prospective gamers waiting to find your product. Using the platform, you can connect with gamers and understand what they are thinking.
Discord's live chat allows engagement whereby gamers share tips and ideas. Your gaming company can also chip into these ideas. Your gaming company can also create a storefront on the server and sell to fans. Your audience can also share your game on their profiles, increasing its visibility to invite more players.
3. TikTok
TikTok is known for making things go viral, and what better platform to make the whole world know that your game is being played? Using TikTok's short videos feature, you can make your gaming videos stand out and boost your product's visibility.
More than half of TikTok users consume gaming content. Therefore, the platform offers the kind of audience you need to sell your game, showcase your brand, and interact with gamers globally.
4. Twitter
According to Twitter, more than 1.5 billion tweets on the platform in the first half of 2022 were gaming-related. Does this ring a bell? The platform offers an excellent opportunity to connect with gamers. If you are looking for a platform to share information and updates about your game, Twitter is a great option.
Twitter offers a simple yet effective way to stay connected and share news with fans. Millions of gamers make their way to the platform to engage with streamers, esports stars, and their favorite games, making it a great option to work with influencers to let people know about your product.
5. Steam
Steam is not your typical social media platform. It is a distribution platform for video games, which offers a social platform where gamers can chat with other players and share their gaming progress.
Steam allows users to access a multitude of games as well as exclusive discounts and deals. You can leverage this unique platform by tapping into its big audience to publish and sell your game.
To get started, set up a page for your game and build a community around it where you can share new game features, patches, and updates. You can also include game guides to help newbies get around your game and run live streams.
Ensure you participate in the discussions and engage with your audience.
6. YouTube
YouTube is a sanctuary for players looking to engross themselves in gaming content. From learning gaming tips and strategies to watching gaming live streams, YouTube has it all. This explains why the platform garnered over half a million concurrent viewers in 2022 Q3 alone, making it one of the most popular social media platforms for gamers.
YouTube remains a preferred choice among gamers, providing a grand opportunity for gaming companies and developers to reach a massive and diverse gathering of gaming pundits. The large user base and advanced interactive features make it the perfect platform to promote your game, engage with fans, and share updates.
Verdict
Building and managing your social presence as a gaming developer or publisher is not easy. Alot goes into it, and before anything, you must know which platforms are most suitable and how to work with them.
To effectively communicate and engage with your target audience, build a robust social media strategy. You can take advantage of the platforms discussed above as they offer big audiences and an array of interactive features that ensure you communicate with your fans in ways that impact your sales.
With the knowledge of the available social media platforms for gamers, it's time to create social media strategies that will increase your game's visibility.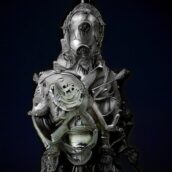 Joel
Joel is a whiz with computers. When he was just a youngster, he hacked into the school's computer system and changed all of the grades. He got away with it too - until he was caught by the vice-principal! Joel loves being involved in charities. He volunteers his time at the local soup kitchen and helps out at animal shelters whenever he can. He's a kind-hearted soul who just wants to make the world a better place.