Mobile esports are becoming increasingly popular, with more and more people around the world playing mobile games competitively, fans tuning in for tournament live streams, and esports wagering taking a front seat in the American sports betting scene.
Even though they may not be at the same level as traditional eSports like CS:GO, League of Legends, and Valorant, these mobile games are poised to be heavy hitters in the eSports scene and already have a big following on streaming services like Twitch.
Arena of Valor is a multiplayer online battle arena (MOBA) game developed by TiMi Studio Group and published by Tencent Games. It is one of the most popular mobile games in the world, with over 100 million active players. Arena of Valor has a thriving esports scene, with professional players competing in tournaments for cash prizes and plenty of betting sites in the US featuring the game for wagers.
Garena Free Fire is a battle royale game developed by 111dots Studio and published by Garena. It is one of the most popular mobile games in the world, with over 500 million downloads. Garena Free Fire has a growing esports scene, with regular global tournaments and an increasing number of professional players.
MLBB: Mobile Legends Bang Bang is another multiplayer online battle arena (MOBA) game developed and published by Moonton. It is one of the most popular mobile games in Southeast Asia, with over 100 million active players. MLBB: Mobile Legends Bang Bang has yet to really reach a global audience, but with more and more streamers from the US and Europe playing, it has started to expand fast.
PUBG Mobile is a mobile version of the popular battle royale game Player Unknown's Battle Grounds. It is one of the most popular mobile games in the world, with over 1 billion downloads, and the PC version is easily one of the biggest eSports in the world. PUBG Mobile has a large and passionate following of esports fans, many of which have grown up following the desktop version of the game. PUBG Mobile Esports tournaments have some of the highest prize pools in the mobile esports scene.
Call of Duty: Mobile is a free-to-play first-person shooter game developed by TiMi Studios and published by Activision. As you'd expect from one of the most popular gaming franchises ever, CoD Mobile has over half a billion downloads and is featured alongside many major esports tournaments with lucrative prizes.
Clash Royale was Supercell's flagship esports game, but it has seen a dip in popularity in recent years. And while the professional scene still hosts some popular names, casual fans are being driven away from actually playing with a number of poor updates and cash-grab loot box mechanics dominating. If Supercell can make some needed changes, Clash Royal may be able to return to prominence as a mobile esports.
Brawl Stars is another Supercell-developed game showcasing a fast-paced multiplayer shooter with a variety of game modes and characters with unique abilities. Its accessibility and quick gameplay have contributed to its popularity in the mobile esports scene. Supercell has organized tournaments and events to support its competitive community and is continuing to develop playable characters to balance the game and expand the player base.
Pokemon Unite Mobile was developed by TiMi Studios and follows the incredibly popular MOBA model of gameplay. Also released on the Nintendo Switch, Pokemon Unite has gained a huge following from both casual and competitive gamers due to the simplicity of the gameplay and shorter game time. Unlike many other MOBA eSports, Pokemon Unite also hits home with a lot of nostalgia, given the characters are recognizable to all ages since Pokemon has been around for several decades.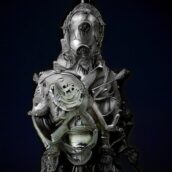 Joel
Joel is a whiz with computers. When he was just a youngster, he hacked into the school's computer system and changed all of the grades. He got away with it too - until he was caught by the vice-principal! Joel loves being involved in charities. He volunteers his time at the local soup kitchen and helps out at animal shelters whenever he can. He's a kind-hearted soul who just wants to make the world a better place.