Welcome to my man on the lam travel lifestyle blog! Here, I share all of my tips and tricks for living a life on the go while constantly evading the boring routine of the ordinary 9-to-5.
Whether you're interested in backpacking through Europe or embarking on a road trip across the U.S., my blog has got you covered. As a seasoned traveler, I draw from my personal experiences to create insightful content that will help you make the most of your adventures.
From budget-friendly travel hacks to recommendations for the best hidden gems around the world, my man on the lam travel lifestyle blog has everything you need to create the ultimate travel itinerary. So, grab your passport and get ready for the journey of a lifetime!
Like what you see? Check out our next post!
Man on the Lam Travel Lifestyle Blog
As a passionate traveler and adventurer, I decided to create my blog, the "Man on the Lam Travel Lifestyle Blog," to share my thrilling experiences with my readers. My blog is dedicated to those who love to travel, explore new places, and live life on the edge.
Being a "Man on the Lam" means never settling down and constantly seeking new adventures. Whether it's hiking the mountains of the Himalayas, exploring the mystical temples of Cambodia, or surfing the beautiful beaches of Bali, my life is full of excitement and adventure.
My blog is not just about showcasing my experiences but also providing useful information to fellow travelers. From destination guides and budget advice to travel tips and packing hacks, I offer a variety of practical resources to help my readers plan their journeys.
Through my blog, I hope to inspire others to live life to the fullest and embrace the thrill of adventure. I believe that every person should have the opportunity to explore this beautiful world and create unforgettable memories.
In summary, the "Man on the Lam Travel Lifestyle Blog" is a platform for sharing the incredible experiences of a passionate explorer. Join me on my journey and let's discover the world together.
Traveling the World as a Fugitive
As a fugitive, my travel experiences are unique compared to the average person. While I don't condone or promote evading the law, I can say that my travels have been filled with adventure, uncertainty, and a bit of paranoia.
Before embarking on any journey, I have to carefully plan out my route and stay alert for any potential threats. Unlike the carefree traveler, I can't simply book a flight or hop on a train without taking precautions. I have to stay off the radar and avoid drawing any attention to myself.
One thing I've learned is that it's crucial to blend in with the locals. I try to avoid looking like a tourist as much as possible, and immerse myself in the culture. This not only helps me stay under the radar, but it also allows me to experience the destination more authentically.
Of course, there are some restrictions when it comes to traveling as a fugitive. I have to avoid countries with strict extradition laws, as that could potentially lead to my arrest and extradition back to the country where I'm wanted. This limits my options to an extent, but there are still plenty of amazing destinations out there that I can explore.
Overall, traveling as a fugitive is not for everyone, and I wouldn't recommend it. It's a lifestyle filled with uncertainty and risk. However, for me, it's a way to continue exploring the world and experiencing new cultures, even in the face of adversity. And who knows, maybe someday I'll be able to return home without fear of legal consequences, and share my tales on my man on the lam travel lifestyle blog.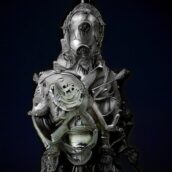 Joel
Joel is a whiz with computers. When he was just a youngster, he hacked into the school's computer system and changed all of the grades. He got away with it too - until he was caught by the vice-principal! Joel loves being involved in charities. He volunteers his time at the local soup kitchen and helps out at animal shelters whenever he can. He's a kind-hearted soul who just wants to make the world a better place.