Every experienced user of the global network knows that leaving personal data on the Internet is not safe. But even today there are many people who do not understand the degree of risk and continue to do so. Today let's try to understand the dangers of publishing your phone number on the Internet.
Various online services, delivery services, getting bonus cards require users to provide personal information, including cell phone numbers. This base can then be sold to people who send spam, send messages with a viral code or call, intrusively offering various services.
In addition, registration by phone number (including in social networks) has become popular on many sites. Accordingly, having a number, the only thing left to do is to pick a password. If the owner of a page is not worried about the security of his password, it is picked up within a few hours by special programs, and sometimes by brute force. It turns out that the chance of gaining access to the account doubles.
Today we'll share with you tips that will help you to protect yourself when registering on the Internet, and explain what a virtual number and how to receive SMS to register without a SIM card. But first, let's look at how there may be consequences if you use your private number when you register.
What Are the Possible Consequences?
The sites where you leave your phone number can sell the entire database to fraudsters. The consequences in this case are predictable:
Spam mailings;
Endless calls with offers of services;
Mailings containing malicious links.
If the first and second are just a danger of pushing your information boundaries, the third can lead to write-off of all your funds from your bank account. Knowing your phone number, scammers can hack your social media account
Registering on almost all social networks and messengers requires entering your phone number. There are special programs that crawl through popular passwords and try to enter your profile. If you will have an easy password, it will not be difficult to crack it.
See Also
What Is a Virtual Phone Number for Registration?
A virtual number is a service that's becoming more popular every year. You may need it for both personal and corporate purposes. How to get an SMS or buy a number for rent quickly and without unnecessary complications? Let's find out!
This is a telephone number that is not tied to certain SIM cards of mobile operators and devices. It operates for a limited period of time online. All you need for virtual numbers is a stable Internet connection. All specialized software and SIM cards are on the provider's side. As a rule, they are designed to receive SMS messages.
How to Get a Virtual Phone Number for Registration?
There are a lot of such services – where you can buy a virtual number for receiving SMS. For example, the SMS-man platform gives you access to phone numbers covering about 150 countries, including the US, UK, India, China, Germany, Canada and other countries. Virtual numbers from SMS-man can be used when registering with most online services, and there are thousands of services available on the site for registration.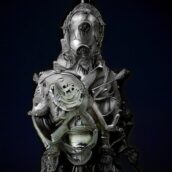 Joel
Joel is a whiz with computers. When he was just a youngster, he hacked into the school's computer system and changed all of the grades. He got away with it too - until he was caught by the vice-principal! Joel loves being involved in charities. He volunteers his time at the local soup kitchen and helps out at animal shelters whenever he can. He's a kind-hearted soul who just wants to make the world a better place.