Looking for games similar to Unravel 2? If you enjoyed the heartwarming adventures and clever puzzles of Unravel 2, you're in luck! There are several other games out there that offer similar gameplay mechanics and captivating storytelling. Whether you're a fan of platformers, puzzle-solving, or cooperative experiences, these games will surely provide hours of entertainment.
One game that comes to mind is "Ori and the Blind Forest." Like Unravel 2, Ori and the Blind Forest combines beautiful visuals with challenging platforming elements. Set in a mystical forest, this game follows the emotional journey of Ori as they navigate through treacherous environments and solve intricate puzzles. With its enchanting atmosphere and touching narrative, it's definitely worth checking out if you enjoyed Unravel 2.
Another title to consider is "Little Nightmares." While it may not have the same cooperative aspect as Unravel 2, Little Nightmares shares a similar sense of wonder and mystery. In this atmospheric adventure game, players control Six, a young girl trapped in a sinister vessel known as The Maw. With its eerie ambiance and thought-provoking puzzles, Little Nightmares offers a unique experience reminiscent of Unravel 2's charm.
If you're looking for more cooperative gameplay like Unravel 2's two-player mode, "A Way Out" might be just what you need. Developed by the creators of Brothers: A Tale of Two Sons (another great recommendation), A Way Out tells an immersive story about two prisoners planning their escape. This gripping co-op experience emphasizes teamwork and communication as players must work together to overcome obstacles and make crucial decisions.
See Also
Games Like Unravel 2
When it comes to finding games like Unravel 2 that offer cooperative gameplay, there are several great options to consider. Whether you're looking for a heartfelt adventure or an action-packed journey, these games provide an immersive experience that you can enjoy with a friend. Here are some top picks:
Brothers: A Tale of Two Sons: This critically acclaimed game tells the story of two brothers on a quest to save their father. You control both characters simultaneously, using each brother's unique abilities to overcome obstacles and solve puzzles. The emotional narrative and stunning visuals make this a must-play for fans of Unravel 2.
ibb & obb: In this charming puzzle-platformer, teamwork is key. You and your partner navigate through levels filled with gravity-defying challenges as you help each other progress. With its whimsical art style and clever level design, ibb & obb offers a delightful co-op experience.
Overcooked! 2: If you're in the mood for some frantic multiplayer fun, look no further than Overcooked! 2. As part of a team of chefs, you'll need to work together efficiently to prepare meals within time limits while avoiding kitchen disasters. Communication and coordination are essential as chaos ensues in this hilarious cooking simulation game.
Lovers in a Dangerous Spacetime: Prepare for an adrenaline-fueled space adventure where cooperation is vital for survival! In Lovers in a Dangerous Spacetime, you and your partner pilot a spaceship together, navigating treacherous environments and battling enemies. Each player takes on different roles within the ship, requiring constant communication and coordination.
It Takes Two: Developed by the same creators as Unravel 2, It Takes Two is an innovative co-op game that tells the story of two parents who have turned into dolls trying to mend their broken relationship. With its unique gameplay mechanics and imaginative worlds, this game offers a truly immersive cooperative experience.
These games provide a diverse range of co-op gameplay experiences, each with its own unique charm. Whether you're looking for heartfelt storytelling, challenging puzzles, or chaotic multiplayer fun, these titles offer something for everyone searching for games like Unravel 2. So grab a friend and embark on an unforgettable cooperative journey!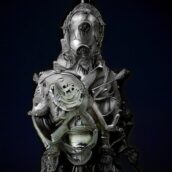 Joel
Joel is a whiz with computers. When he was just a youngster, he hacked into the school's computer system and changed all of the grades. He got away with it too - until he was caught by the vice-principal! Joel loves being involved in charities. He volunteers his time at the local soup kitchen and helps out at animal shelters whenever he can. He's a kind-hearted soul who just wants to make the world a better place.