Looking for thrilling racing games similar to Need for Speed? You're in luck! There are plenty of exciting options out there that will satisfy your need for speed and adrenaline. Whether you enjoy the intense street racing scene or prefer open-world exploration, these games have got you covered.
One popular alternative to Need for Speed is the "Forza Horizon" series. With its stunning graphics, vast open-world environments, and a wide variety of cars to choose from, this franchise offers an immersive racing experience. The game features dynamic weather conditions and a day-night cycle, adding another layer of realism to the gameplay.
Games Like Need For Speed
When it comes to high-speed racing and adrenaline-pumping action, there's no denying the thrill of playing "Need for Speed." But what if you've already conquered every track and mastered every car in the game? Fear not, because I'm here to introduce you to a world of other exciting racing games that will satisfy your need for speed. Let's dive into some top contenders that offer similar thrills and excitement.
Top Racing Games for Realistic Graphics
If you're a fan of the stunning visuals in "Need for Speed," then these racing games with realistic graphics are sure to catch your eye. With their attention to detail and immersive environments, they'll transport you right into the heart of the action:
Forza Horizon 4: Get ready to explore a dynamic open-world set in beautiful Britain. With an extensive car collection, breathtaking landscapes, and realistic weather effects, this game delivers an unparalleled visual experience.
Project CARS 2: Offering an impressive selection of cars and tracks, this simulation-focused racer boasts stunning graphics that bring each vehicle to life. From rain-soaked circuits to night races under dazzling lights, prepare yourself for a visually stunning ride.
Immersive Gameplay in Racing Games
While "Need for Speed" keeps players engaged with its addictive gameplay mechanics, there are other racing games out there that provide equally immersive experiences. These titles will have you on the edge of your seat with their intense races and captivating gameplay features:
Burnout Paradise Remastered: This classic arcade-style racer combines high-speed chases with jaw-dropping crashes. The open-world setting allows you to explore Paradise City at your own pace while taking part in adrenaline-fueled races and heart-stopping challenges.
The Crew 2: Offering a vast open-world rendition of the United States, The Crew 2 lets you partake in a variety of motorsport disciplines. Whether you're racing on land, soaring through the sky, or tearing up the waterways, this game delivers an immersive and exhilarating experience.
Trackmania Turbo: Prepare for mind-bending tracks and gravity-defying stunts in Trackmania Turbo. With its easy-to-pick-up mechanics and challenging levels, this game will keep you hooked as you strive for that perfect lap time.
Other Gaming Experience
Need for Speed has long been known for its extensive car customization options, allowing players to personalize and modify their vehicles to suit their unique style. If you're a fan of this feature and are searching for other games like Need for Speed that offer a similar level of car customization, you're in luck! Here are some exciting titles that will surely satisfy your need for personalized rides:
Forza Horizon series: Developed by Playground Games, the Forza Horizon series offers an open-world racing experience with a strong emphasis on car customization. From upgrading engines and adding custom paint jobs to tweaking suspension settings, players have an incredible amount of freedom when it comes to personalizing their cars.
The Crew 2: Published by Ubisoft, The Crew 2 allows players to explore a vast open world set across the United States while showcasing their customized rides. With an extensive range of visual and performance modifications available, you can truly make your vehicle stand out from the crowd as you compete in various races and challenges.
Project CARS 3: Slightly Mad Studios' Project CARS 3 takes realism to another level with its immersive driving experience and comprehensive car customization options. From fine-tuning engine parameters to adjusting aerodynamics, every aspect of your vehicle can be tailored according to your preferences.
Midnight Club: Los Angeles: Although slightly older but still beloved by fans, Midnight Club: Los Angeles offers an exhilarating street racing experience combined with deep car customization features. Whether it's unlocking new parts or applying vinyl wraps, you'll have plenty of options to make your ride uniquely yours.
In conclusion, if you're on the lookout for games like Need for Speed with extensive car customization options, these titles provide an exciting array of choices. Whether you prefer open-world exploration or intense street racing, each game offers its own unique take on personalization. So buckle up and get ready to unleash your creativity on the virtual asphalt!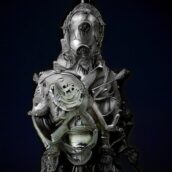 Joel
Joel is a whiz with computers. When he was just a youngster, he hacked into the school's computer system and changed all of the grades. He got away with it too - until he was caught by the vice-principal! Joel loves being involved in charities. He volunteers his time at the local soup kitchen and helps out at animal shelters whenever he can. He's a kind-hearted soul who just wants to make the world a better place.