Looking for games similar to Epic Seven? You've come to the right place! As an expert in the gaming industry, I understand the desire to find new and exciting experiences that capture the same essence as your favorite game. Fortunately, there are several titles out there that offer a similar gameplay style and immersive world-building.
One game that comes to mind is "Summoners War." Like Epic Seven, it combines turn-based combat with strategic team-building elements. With its vast array of characters and intricate skill systems, Summoners War provides hours of addictive gameplay for fans of the genre.
Games Like Epic Seven
Top 3 Games Similar to Epic Seven
If you're a fan of Epic Seven and looking for similar games to dive into, here are three top recommendations that offer a comparable experience:
Summoners War: Sky Arena: This turn-based RPG shares similarities with Epic Seven in its strategic combat system and character collection mechanics. Summoners War allows players to summon monsters, build teams, and engage in thrilling battles against AI or other players. With stunning visuals and a vast array of creatures to collect and evolve, this game offers hours of immersive gameplay.
Brave Frontier: Another popular mobile RPG, Brave Frontier features a captivating storyline, diverse characters, and engaging turn-based battles. Like Epic Seven, it emphasizes team-building and strategy as players assemble squads of heroes with unique skills and abilities. The game also boasts an active community and frequent updates, ensuring there's always new content to explore.
Fire Emblem Heroes: Developed by Nintendo for mobile devices, Fire Emblem Heroes combines tactical RPG elements with deep storytelling. Players can summon heroes from across the Fire Emblem series' rich history and lead them into battle on grid-based maps. With its polished presentation, challenging gameplay, and excellent character development, this game is a must-try for fans of strategic RPGs like Epic Seven.
Explore Other Exciting RPGs Like Epic Seven
In addition to the top picks mentioned above, there are several other role-playing games that share similarities with Epic Seven:
King's Raid: This action-packed RPG offers real-time battles alongside an immersive story-driven campaign.
Knights Chronicle: A visually stunning anime-style RPG featuring turn-based combat mechanics.
Final Fantasy Brave Exvius: A collaboration between Square Enix and gumi Inc., offering classic Final Fantasy elements blended with modern mobile gaming mechanics.
With so many options available on the market today, you'll never run out of exciting RPGs to explore and enjoy.
Summoners War
Summoners War is an immensely popular mobile RPG that offers a captivating gameplay experience with its strategic combat and extensive collection of monsters. If you're a fan of Epic Seven and looking for similar games to dive into, Summoners War should definitely be on your radar.
Summoners War: Sky Arena
At the heart of Summoners War is its flagship game mode, Sky Arena, where players can engage in thrilling player-versus-player battles. In this arena, you'll strategically assemble a team of powerful monsters with unique abilities to outwit and defeat your opponents. The depth of strategy involved in team composition and turn-based combat will keep you engaged for hours on end.
What sets Summoners War apart is its vast array of over 1,000 different monsters to collect and train. Each monster has distinct skills and attributes that can be upgraded through leveling up and rune enhancements. Whether you prefer brute force attackers, healers, or support units, there's something for every playstyle.
In conclusion, if you're craving more games like Epic Seven that offer engaging gameplay mechanics, captivating storylines, and a wide variety of characters to collect and build teams with, Summoners War: Sky Arena, Another Eden, and Fire Emblem Heroes are excellent choices to explore. Each game brings its own unique twist to the RPG genre while providing hours of entertainment for mobile gaming enthusiasts. 4. Honkai Impact 3rd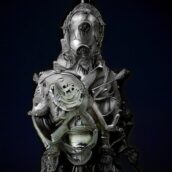 Joel
Joel is a whiz with computers. When he was just a youngster, he hacked into the school's computer system and changed all of the grades. He got away with it too - until he was caught by the vice-principal! Joel loves being involved in charities. He volunteers his time at the local soup kitchen and helps out at animal shelters whenever he can. He's a kind-hearted soul who just wants to make the world a better place.