Financial literacy is understanding and effective management of one's finances. Financial literacy for students is an essential skill that sets them up for either success or failure in their future financial decisions. Budgeting and expense tracking apps can make this task simpler and faster – join us as we discover which are best suited for them!
Why Students Need Budgeting and Expense Tracking
With education costs on the rise, financial awareness has become an essential skill for students. Tuition fees, accommodation, books, and daily expenses add up quickly, necessitating vigilant financial monitoring. Income sources can only stretch so far. Budgeting helps set clear financial boundaries, while expense tracking provides insight into potentially wasteful habits that could prove costly later. Embarking on these tools early builds responsible money habits, which equip them for future challenges ahead.
Factors to Consider When Choosing a Budgeting App
Using a budgeting app is similar to hiring someone else to write my essay with EssayPro on personal finances, with numerous considerations when making this important decision.
The first priority should be ease of use: an overly complex app may put users off. Security is also very important. No one wants their financial data exposed.
The app's integration with banks facilitates real-time updates, a feature not to be compromised. Also, consider the price differences between free and paid apps. Sometimes, paying a few dollars more for premium features is worth it.
5 Superior Budgeting and Expense Tracking Apps for Students
Mint by Intuit
Overview: Mint is a popular app known for its comprehensive budgeting and expense-tracking features. While it's suitable for a broad audience, many students find it helpful because of its versatility.
Key Features: Linking of multiple bank accounts, auto-categorization of expenses, goal setting, free credit score checks.
Pros and Cons: The app provides real-time budget tracking and is free to use. However, some users report occasional issues with syncing their bank accounts.
Price: Free
You Need a Budget (YNAB)
Overview: YNAB teaches users to give every dollar a job, ensuring they know where their money is going. This approach can be particularly useful for students who often work with limited funds.
Key Features: Zero-based budgeting principle, goal tracking, reports to track your spending patterns and tutorials on financial literacy.
Pros and Cons: It offers hands-on budgeting with a focus on education, but it's a subscription-based app, which might be a turn-off for some students.
Price: $11.99/month (with a 34-day free trial, and students get 12 months free)
PocketGuard
Overview: PocketGuard simplifies budgeting by giving users a clear view of their financial situation in real-time. For students, this helps demystify where money is being spent.
Key Features: "In My Pocket" feature, which tells you how much you can safely spend, automated expense categorization, and bill negotiation feature.
Pros and Cons: It offers an intuitive interface and helps identify recurring payments that can be reduced. However, the free version might have limited functionalities compared to the Plus version.
Price: Free, with a "Plus" version available for $3.99/month.
GoodBudget
Overview: GoodBudget is based on the envelope budgeting system where you allocate certain amounts of your income to specific "envelopes" or categories. This system can be particularly beneficial for students to help them allocate their limited resources effectively.
Key Features: Envelope budgeting, syncing across multiple devices, ability to share envelopes with household members or roommates, debt tracking.
Pros and Cons: It helps visualize where money is allocated and encourages disciplined spending. However, the free version limits the number of envelopes you can have.
Price: Free, with a Plus version at $7/month or $60/year.
Wally
Overview: Wally aims to provide insights into your finances by allowing you to track your income and expenses. It's a great app for students who want a straightforward interface without too many bells and whistles.
Key Features: Expense tracking, financial calendar, document scanning for bills and receipts, international support for various currencies.
Pros and Cons: Wally offers a clean interface that's easy to navigate, making it great for budgeting beginners. However, some advanced features are behind a paywall.
Price: Free, with a premium version available for additional features and functionalities.
Features Tailored Specifically for Students
Same as you would choose the best research paper writing services by the benefits they offer, pick the app that suits your needs best. Some apps excel in this domain by categorizing expenses such as tuition, textbooks, meals, and housing into tabs. An inbuilt scholarship and grant tracker helps ensure financial aid is utilized. Finally, student loan management software offers invaluable insight into loans with interest accrual as well as possible repayment strategies – an indispensable service!
The Role of Habits in Financial Management
Establishing a budget alone won't ensure financial stability. What matters more are the habits developed alongside. Regularly reviewing finances ensures its relevance with changing needs and situations. Making small daily decisions like skipping fancy coffee or taking a bus will have lasting ramifications on financial health, requiring continued commitment and diligence from managers.
Tips for Successful Budgeting and Expense Tracking
Beginning to develop financial literacy early is critical. Record all expenses, no matter how minor they may seem. Checking and revising a budget regularly keeps it realistic. Don't feel embarrassed to seek assistance when necessary: many colleges provide financial literacy workshops, which may go underused.
Conclusion
Budgeting and tracking expenses might seem tedious at first, but their long-term rewards are immense. As students transition into becoming financially independent, these apps can serve as invaluable guides in setting a firm foundation for a secure future! So don't delay–take control of your finances today to secure its future!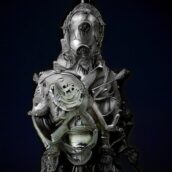 Joel
Joel is a whiz with computers. When he was just a youngster, he hacked into the school's computer system and changed all of the grades. He got away with it too - until he was caught by the vice-principal! Joel loves being involved in charities. He volunteers his time at the local soup kitchen and helps out at animal shelters whenever he can. He's a kind-hearted soul who just wants to make the world a better place.