Apex Legends has become a highly popular multiplayer shooter with millions of players worldwide. But it seems the numbers are only going to climb up as Respawn Entertainment has recently dropped a mobile port of their game. So now, players will finally be able to get their fit of the game across all major devices, including mobile!
And while the core gameplay remains pretty much the same, there are a few things that have been changed. So If you are looking to make the jump from pc to mobile, here are some changes that you have to keep in mind.
Third-Person Perspective
One of the very first changes that mobile players seem to love is the ability to quickly swap between the two camera views. This is particularly important in mobile because many players have become fond of playing in third-person, especially fast-paced multiplayer games like Apex Legends. So, on mobile players, you will notice a dedicated button to swap between the two views instantly, which makes things quite easy.
Deathmatch Mode
Respawn has made quite a lot of additions to the game, and one of them is the permanent Deathmatch mode. Of course, it's not completely new to the game, as we have played Deathmatches in the PC version as well. But they were for a limited period of time, and since Deathmatches are pretty popular in other multiplayer shooters, it only makes sense that Apex Legends did the same.
Free Legends
The other change in the game that Apex fans seem to be enjoying a lot is the free legends. In the PC version of the game, unlocking legends was quite a hassle. Players had to buy them with the in-game currency or spend dozens of hours. Well, that has changed in Apex Legends Mobile, as you can get Legends for free. All you have to do is keep playing the game and rank up your Apex Legends Account to unlock more Legends. The more progress you make, the better Legends you will unlock.
Exclusive Mobile Legend
While we are on the topics of Legends, the mobile version of the game seems to come with an exclusive one. Fade is a rather badass-looking Legend only available in the mobile version of the game. And just like any other Legend in the game, you can unlock Fade by working your way through the game and ranking up.
See Also
In addition, fade come with awesome skills and abilities that you can use to get an edge over your competitors. For example, fade's Ult is unique as it creates a void where nobody can take or receive any damage for some time. You can also just buy the Legend with Syndicate Gold if you want.
Aim Assist
Aim Assist is one of the common hacks that many players look for to get an edge over their competitors. But Apex Legends Mobile lets gives you the ease of Aim Assist without having to use any hacks. You can actually use the Aim Assist feature from the settings, and to be honest, it feels quite overpowered. With Aim Assist on, you can easily lock on to the target as you point towards them. But that's not it, and you can also enable auto-fire, which shoots the enemy as soon as the target is set.
Conclusion
Apex Legends seems to have quite a lot of changes and additions in the mobile version. And it makes sense because gameplay on mobile needs to be easier and more accessible than on PC. Many of these features are designed to do just that while also attracting more players with additional content. So, definitely expect the gameplay to feel different across the two platforms.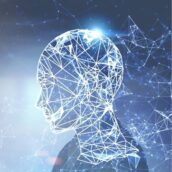 Andrew
Andrew is a lover of all things tech. He enjoys spending his time tinkering with gadgets and computers, and he can often be found discussing the latest advancements in technology with his friends. In addition to his love of all things tech, Andrew is also an avid Chess player, and he likes to blog about his thoughts on various subjects. He is a witty writer, and his blog posts are always enjoyable to read.