The online casino world is littered with various slot titles, each presenting players with unique gameplay experiences through the thematical displays and bonus features they integrate within each release. Jackpots are no exception, proving to be one of the most popular slot features among players. Due to the substantial prizes, these often attract the eyes of many players and only help to add an additional layer of gameplay to any slot they are implemented within.
On the contrary, jackpots don't come in a singular form, instead having many different variations. One of these is Progressive jackpots, which are often the most popular. However, these have their own unique behaviors and rules to unpack, all of which we will be breaking down in this following guide to progressive jackpots.
What is a Progressive Jackpot?
To start with, we first must look at what exactly a progressive jackpot is. Simply put, these forms of jackpots can steadily increase in value. The jackpots accumulate from players spinning the reels, taking a percentage of the stakes wagered, which end up contributing to the overall prize on offer. These progressives initially start at a set value and begin increasing from there until they are eventually won by a player. However, due to the rarity of triggering a progressive jackpot, their values can increase to potentially substantial levels, meaning the winner could be in for a nice prize!
What Happens if you Win a Progressive Jackpot?
Upon winning a Progressive Jackpot, the prizes are claimed by the lucky player, and the progressive jackpot is reset to its original set value. Like before, this can begin to increase in value again, depending on the player stakes being wagered on the particular slot or network of slots.
Which Games feature Progressive Jackpots?
Due to progressive jackpots being the most popular form of jackpots in the world of online casinos, many different games have adopted this mechanic and integrated it as the main bonus feature within their games.
One big-name title which features a progressive jackpot bonus is Ancient Fortunes: Poseidon WowPot Megaways. Taking us beneath the waves to the lost city of Atlantis, this Microgaming Slot not only offers 4 individual WowPot progressive jackpots but also has the Megaways mechanic implemented it. Consequently, the paytable is dynamic, changing with every base game spin, offering players a substantial number of paylines when compared to other regular games. With some well-designed and unique symbols alongside some impressive graphics, this is a great option should you wish to play a progressive jackpot slot game.
Another WowPot installment that has proved popular amongst online slot players due to the progressive jackpots in play is Book of Atem WowPot. This game is yet another graphically excellent game from the team over at Microgaming. In this title, players are teleported into an old Egyptian town, seemingly set within a desert oasis. Multiple different sandstone buildings can be seen towering over the palm tree foliage below, with each structure toting some highly detailed hieroglyphs. There are once again four separate jackpots in play; however, the bonuses don't stop there. The titular book plays a huge role in gameplay, acting as both the wild and scatter symbol, meaning it can not only help form winning combinations but can also trigger Book of Atem WowPot's free spins round.
These are just a handful of available slot titles that feature progressive jackpots, though, with many more being available to players. However, we must remind players that no jackpots within any game are guaranteed to be won. Therefore, it is important to remember not to chase these prizes as these are triggered on rare occasions.
What are Some Other Forms of Popular Jackpots?
Another popular form of jackpot many games integrate into their games is the Fixed Jackpot. Commonly referenced as Cashpots, these are more simplistic forms of jackpots when compared to progressive ones. As you may be able to discern from their name, fixed jackpots offer a prize at a fixed value, which remains unchanging until it is won. This aspect may put off a lot of players as they may see progressive jackpots as better value. However, some fixed jackpot values offer some of the biggest claimable prizes in the online casino world. In addition, fixed jackpots don't have a time period to be claimed within, meaning they could remain available on a title for a substantial amount of time due to the rarity of triggering these bonuses.
If this aspect is something that doesn't particularly interest you, Daily Jackpots could be an option should you wish to have a better potential chance of winning one of these prizes. Put simply, a daily jackpot is a prize that has to be won within a certain time allocation, in this case, a day. Consequently, these jackpots could result in big wins daily. When it comes to daily jackpots, these most commonly come in two forms. The first of these has a progressive nature, beginning at a starting value and steadily increasing throughout the day until it is won. Alternatively, a daily jackpot can also work in a similar way to a fixed jackpot, giving a set prize value, but this time around, having it only available for the span of 24 hours.
Summary
If a game has a jackpot feature implemented into its gameplay, this can only help to increase the labels of excitement offered by the respective title. Due to the nature of progressive jackpots, these are no exception, as the prizes on offer could be substantial as a result of them constantly increasing until they are eventually won by a player. With progressive jackpots being the most popular of the jackpot mechanics, there are a plethora of games that currently feature this aspect should players wish to spin the reels. Not only this, but the games that feature these also commonly have other various bonuses implemented alongside base gameplay, only helping to increase their overall gameplay experiences.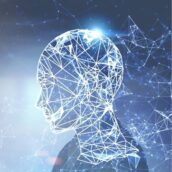 Andrew
Andrew is a lover of all things tech. He enjoys spending his time tinkering with gadgets and computers, and he can often be found discussing the latest advancements in technology with his friends. In addition to his love of all things tech, Andrew is also an avid Chess player, and he likes to blog about his thoughts on various subjects. He is a witty writer, and his blog posts are always enjoyable to read.