Realism is only one aspect of the gaming experience and one not all gamers are yearning for. In fact, gravity-defying action sequences, impractical weaponry, and highly unrealistic sets of characters do little to break the immersion in most games. But when it comes to the sports genre, realism hits differently. Then, of course, eccentric games like Rocket League have shaken up the formula and managed to make a name for themselves.
Crossovers between sports and fantasy are few and far between, though. And sports games have long taken visuals to the next level to become ever-so-lifelike. So, are you ready to push your way to the top and hear the crowd roar as if you were in a bona fide stadium? Here are some of the most realistic sports games to immerse yourself in.
Forza Motorsport 7
Racing games are somewhat of a nostalgic treat for retro gamers. The first-ever driving video game popped up in the 1970s. The likes of Wipeout and Space Race would soon be followed by an endless stream of racing games, from goofy titles like Mario Kart to futuristic entries verging on sci-fi. But for those looking for a much more grounded drive, Forza Motorsport 7 may be the pinnacle of the genre. The tenth installation in the Forza Motorsport franchise has over 700 cars for players to pick and adds customizable drivers to take the wheel.
Many new tracks also improve on the series' previous effort, with a dynamic weather system only boosting the immersion. And the more good news is on the way for die-hard racing fans, as an eighth installment is slated for release sometime in 2023. Better yet, Forza Motorsport 8 will boast real-time ray tracing and even more photorealistic tracks.
Fight Night Round 4
What if Mike Tyson and Muhammad Ali could fight it out in the ring? Granted, both legends' career trajectories never met as Ali hung up the gloves three years before Tyson first stepped inside the square circle. But as improbable as this bout for the ages might be, Fight Night Round 4 grants players the possibility in the most realistic fashion.
This boxing sim published by EA Sports features an epic roster of 48 champions. Legendary boxers aside, though, the game hits the hardest in the gameplay department. The introduction of a startlingly accurate physics engine helps players feel the weight and intensity of their punches, setting a new bar for all boxing entries out there. A rewarding fighting system also keeps gamers engaged through highly immersive matches. And while graphics have aged quite a bit since 2009, Fight Night Round 4 remains on top of its game for players with a knack for real combat.
FIFA 23
FIFA dominates soccer games by a long shot. And the series' last hurrah before rebranding to EA Sports FC is by far the most photorealistic soccer game ever. FIFA 22 had already revolutionized the genre by implementing HyperMotion technology, blending authentic animations and data captured on the pitch with machine learning. Yet FIFA 23 takes realism up a notch with new skill moves and an active touch system that increases responsiveness.
The game also expands upon the Ultimate Team mode with Sony-partnered PlayStation tournaments, making FIFA betting even more fun than before. FIFA has become a go-to option for esports punters, indeed. And most popular betting sites cover major esports competitions. But the most comprehensive sites offer competitive odds on an even wider range of betting markets, from MMA to tennis. In addition, punters can find valuable expert tips to hone a winning strategy. Plus, welcome offers and bonuses are the perfect opportunities to fund a bankroll.
NBA2K 23
Like any sports franchise worth its salt, NBA 2K released yet another yearly title last year. And NBA2K23 quickly became a fan-favorite entry for basketball lovers looking for that mind-blowingly immersive console experience. Realism is through the roofs straight from the game's opening sequence. Dribbling and shooting styles have been enhanced as well to conjure the feel of a real basketball game, alongside revamped animations and extra skill moves.
Moreover, the Jordan Challenge is returning with a splash for the first time since 2010. The latest edition also adds a MyCareer mode. Of course, next-generation consoles make super-realistic details pop even more on screen. Brand-new eras are even exclusive to Xbox Series and PS5 owners. Still, NBA2K 23 does almost everything right, especially on the realism ground.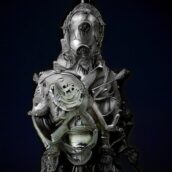 Joel
Joel is a whiz with computers. When he was just a youngster, he hacked into the school's computer system and changed all of the grades. He got away with it too - until he was caught by the vice-principal! Joel loves being involved in charities. He volunteers his time at the local soup kitchen and helps out at animal shelters whenever he can. He's a kind-hearted soul who just wants to make the world a better place.